July 6, 2014
Once our visitors were gone, I took my camera and headed back out, still wanting good photos before the fledglings figure out they should not allow me to get too close. This little hawk rewarded me!
July 6, 2014
OH... be still, my beating heart! They are going to pose for a group photo! No... wait! Get IN THERE, Billy the Kid! Flap flap flutter flutter. To the top of the tree goes Billy the Kid! Ah well, here is a photo of three of the four. I believe that is Ruthie on the left; she is a big girl. Then the smaller males, Sundance and Butch, are on the right. I have read that, in a typical Cooper's hawk nest, most of the chicks are male, with maybe one female in a brood.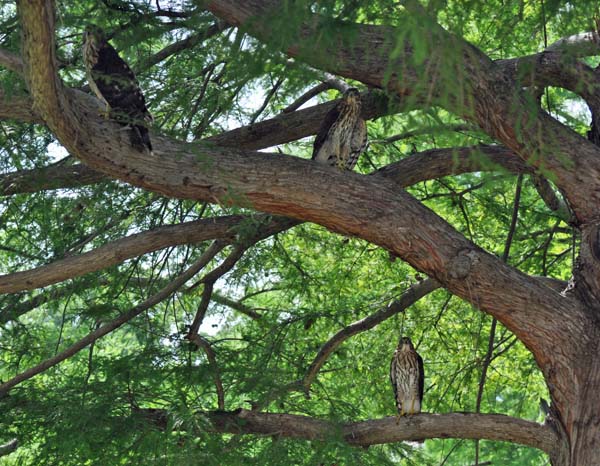 Continue to Chapter 20: Meal Time!